We want to hear from you! There is a poll up on the Facebook page asking what Lakewood CL should emphasize and prioritize. Go check it out on the Facebook link at the top or bottom of this page and let your voice be heard! Add another option if you idea isn't there. Let's connect! #LCLStrong
---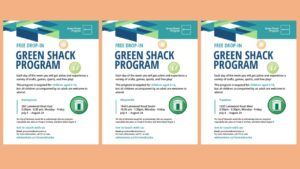 ---
Community-Based Budgeting 2023! – Workshop #2
The Community-Based Budgeting project is back again for its 2nd year in Ward Karhiio with Councillor Keren Tang in partnership with Edmonton Public Library and Beta City YEG! Do you have an idea for a small action or project that might spark conversation or positive change in your neighbourhood? Join us in-person or virtually on June 3rd .
3:30 PM-5:00 PM at the Mill Woods Library Branch (2610 Hewes Way NW)
or virtually at:
For more details:
project webpage at kerentang.ca/cbb
---
Front Yards in Bloom Program for 2023
Front Yards in Bloom is a beautification program in Edmonton that recognizes residents who have done a good job of beautifying their front yards and acknowledges their contributions to the overall image of the city. The program has been active since 1999, with a partnership with the City of Edmonton, Edmonton Horticultural Society, and Canadian Union of Postal Workers, and has seen a high level of public participation every year since. It recognizes different types of front yards within six categories: general, natural, tiny, edible, balconies, and public spaces.
Neighbours nominate yards they enjoy, volunteers distribute nominee signs to the yards, and winners are decided on with a combination of expert and public voting.
For more details visit: